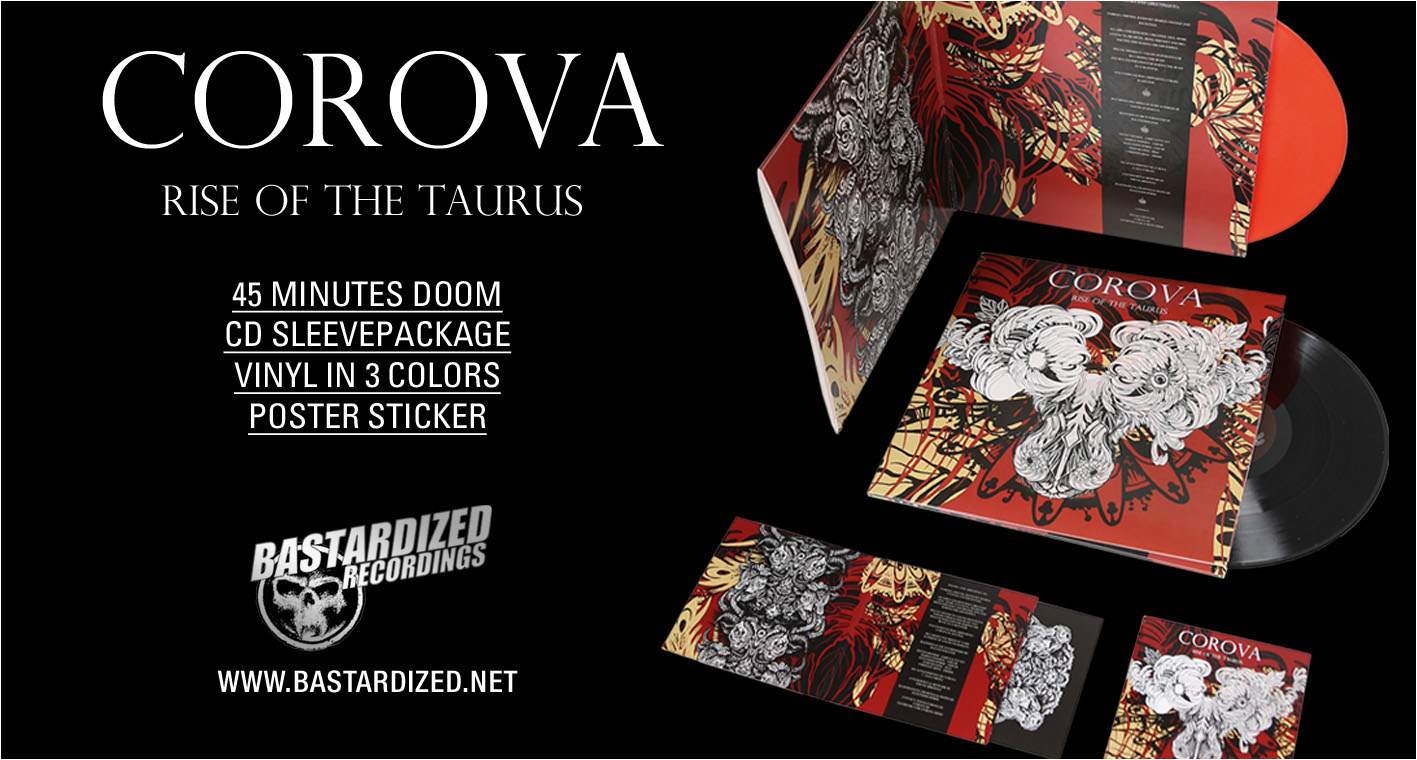 MEMBERS
Steven Kramer (voice)
Damian Paderta (guitar)
Christian Jung (drums)
Andreas Hellwig (bass)
Alexander Magnus (guitar)
BIOGRAPHY
COROVA was founded in 2006 in Koblenz . The members are originally from Creutzfeldt, Aschera, BSS and Nicoffeine. The boys' sound ingeniousness is rooted in the musical traditions of different bands such as Neurosis, Mastadon and Entombed. They have progressively created a fusion of these sound universes resulting in a brute – fragile and obscurely grotesque mixture of Doom, Sludge, Noisecore and Postmetal.
In 2008 they packed their musical experiences and threw it into their debut album " The Sequence of our March." The years went on and after several small tours to France, Luxembourg and the Netherlands the sound evolved into a spherical- doomy monster with bizarrely genius sound effects.
In the year 2010 the singer Steven joined the Combo. After numerous shows with two front singers, Frank left the band. He had been frazzling his vocal cords for Corova for more than four years. The change behind the microphone was followed by months of intense work in Sascha Hoffmann's sound studio in Lahnstein.
In 2014, punctually to the 8-years-jubilee of the band the follow-up album "Rise of the taurus" has finally been waiting in the wings for release.
COROVA – SEQUENCE OF A MARCH
Release Date: 2009
Label: 5gegen5000
Recorded and Mastered at "Die Tonmeisterei" (Oldenburg)
www.die-tonmeisterei.de
Vocals recording by Sascha Hoffmann who works for Tonstudio 45